Staff
Eric Behrens
Physicians Assistant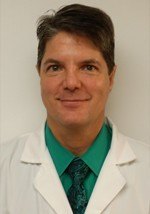 Eric Behrens, Physician Assistant
Physician Assistant Eric Behrens is a native of New York City and has lived here all his life. He graduated from Dowling College in 1992 with a B.S. in Aeronautics. In 1997 he graduated with honors from St. John's University with a B.S. in Physician Assistant.
Since he graduated, he has worked full time as a Physician Assistant in the field of family medicine and internal medicine. PA Behrens is board certified and keeps his certification current by attending seminars and earning CME credits. He is an active member of the American Academy of Physician Assistants.
Eric Behrens decided to pursue his passion for the orthopaedic specialty, and in January 2013, he joined Dr. Thomas Youm and RYC Orthopaedics.